Hello. My name is Kholoud Shaikhon. I am a passionate brand strategist, author & business coach.
Over 20 years of marketing experience in a broad range of industries including FMCG, beauty, biotechnology, pharmaceuticals, consumer healthcare, F&B, real estate, fashion, healthcare, service industry & many more. This has helped diversify my experience in setting & applying successful strategies for mass brands, specialty brands & prescription brands at different lifecycle stages ranging from launching new brands to transforming existing mature brands across the globe in different markets including both developed & emerging markets.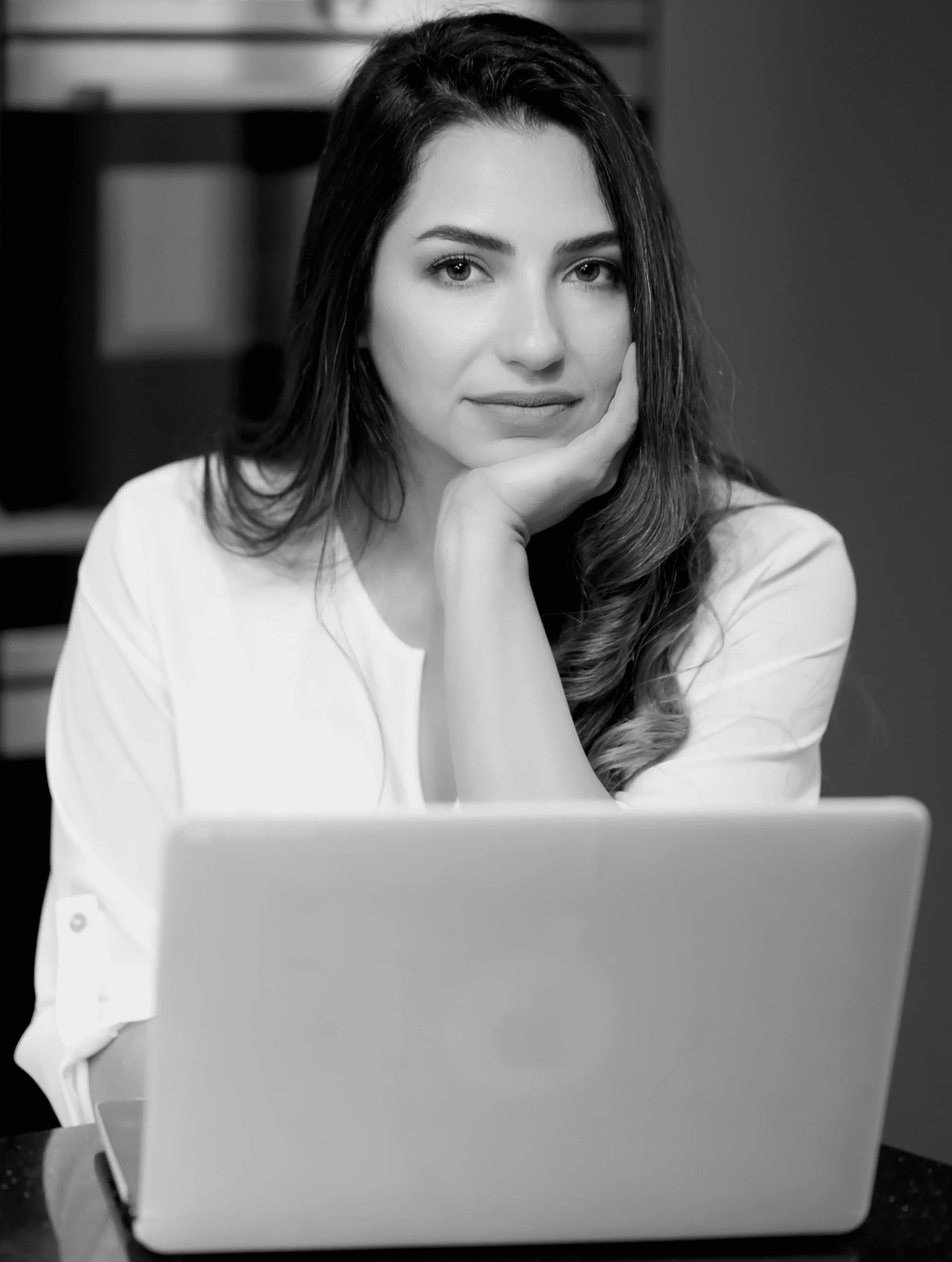 My goal is to help rising entrepreneurs & new business owners grow irresistible personal & business brands with successful marketing strategies & executions offered in various simple yet effective tools.
"Kholoud has effectively managed a number of high profile J&J brands (Neutrogena and Rogaine) to name a few. As a professional marketing manager, she is detail oriented and simultaneously handles multiple priorities always keeping the HCP and patients in mind."
Christine Ales -
Territory Manager Health & Pharmaceuticals
"Kholoud is an extremely organized and polished leader who is very passionate about her brands and customers. She offers deep thought leadership and expertise to effectively shape and deliver brand strategies and she influences others successfully through her ability to convey vision articulately. Kholoud is a highly adaptive leader who manages change with drive and purpose and also empowers others to achieve success. She has an exceptional detail orientation coupled with a big picture lens which lend to her ability to execute with excellence!"
Joanne Coles -
Vice President Financial Crimes Technology at CIBC
"I have known Kholoud since I joined Johnson & Johnson Middle East in April 2012. Kholoud and I worked together in order to drive Health Care Professional recommendation of Listerine and Neutrogena in the Middle East Region and therefore increase our market share in the Pharmacy Channel. Kholoud is extremely efficient, with superb organization skills and excellent in communicating at all levels of the organization. I heartily recommend Kholoud and would be only too happy to work with her again."
Jose Castellote -
Global Commercial Leader Mood & Schizophrenia at Janssen Pharmaceutical Companies of Johnson & Johnson
"I have had the pleasure to work with Kholoud on 2 major projects at J&J: organizing the Regional Professional Sales meeting and co-leading the agency pitch for the Professional / OTC business. Kholoud is a strong strategic thinker who is passionate about what she does. She has good attention to detail while maintaining an eye for the bigger picture. She is innovative, creative and inspires those around her."
Nafissa Khoja -
Director of Child Development at The Pregnancy Pause
"Kholoud is well organized, team builder, initiative and competent presenter. Kholoud re named and re launched the mature marketing strategy (particularly Pulmicort Respules) and quickly moved to successfully lead the mega brand Nexium in the GI line.. Kholoud was selected in the committee to manage the grand annual cycle meeting event in 2010 which made a real step change towards (Shifting Gears!-the theme of that cycle meeting. She is open to development with smile."
Yassin Taha -
Consultant at Genpharm Scientific Office & Biolink Drug Store
"Kholoud is a very dedicated person who has added great contributions and innovative ideas to her areas of responsibility during the time we have worked together. She is creative and task and achievement oriented."
Amir Bichay -
Training Manager Gulf at AstraZeneca
"Kholoud is very strong professional have excellent interpersonal skills & has pleasant personality. I wish her bright future & good luck."
Dr. Salman Lodi -
Chief Operating Officer at New Distributors Limited
"It was a great pleasure for me to work with Kholoud, she is straightforward, honest, kind and very respectful in her relation with other workmates. Kholoud knows her job very well and is always keen to find solutions that meet her customers -other company departments- needs requested through projects and to deliver on time with excellence. Personally, I am honored to have known her and worked with her. I wish her all the best in every thing she does and ongoing progress in business and in life, hoping one day we'll get the chance to work together again."
Ahmed Atieh -
Pharmacist at Fred Meyer
"I have worked closely with Kholoud during her sales as well as marketing roles. She is a dedicated, enthusiastic team player. she is known for her ability to innovate and lead projects, that's why she was often chosen to lead projects within the organization, as well as difficult tasks like reviving certain brands through life cycle management. She has also demonstrated great leadership quality during her Core brands product management role, through influencing, motivating, engaging and supporting the field force to work efficiently without being directly reporting to her."
Nader Nabil -
Commercial Head Gulf & Saudi Arabia at NewBridge Pharmaceuticals
"Kholoud is a determined & courageous person. She's full of energy & non-conventional thoughts that are the basis of her creativity & innovation. She's an excellent team player especially when it comes to multi-functional projects that require high levels of co-operation."
Mohamed El Arabi -
Managing Director at KADY
"From start to finish my experience working with Kholoud was extremely personable and professional at all times. Kholoud is an expert in her field and is recognized as great talent within the industry. Overall I highly recommend her and know she is well regarded with her team members and management."
Jenna Ledward -
Counselling & Psychotherapy
"I have worked with Kholoud on various brand projects. She is a talented marketing professional with good communication skills and focus on overall business objectives."
Fadel Shaker -
Country Medical Director
"I worked with Kholoud for around 6 years in AstraZeneca on different products. Kholoud is a very dynamic lady & has a very good personality which makes her accepted & close to her colleagues. She gained very good experience by working in the sales & the marketing fields & showed very impressive results. I enjoyed working with Kholoud & I'm sure she will be a very good added value to any company."
Ali Talib Taha -
Gulf Sales Manager Rare Diseases & New Product Planning Lead Gulf & Saudi at Sanofi Genzyme
"Kholoud and I worked together for the same company for approximately 5 years. I have attended her working in sales where she was very committed, target oriented and able to build a wide network of key opinion leaders. We worked together directly when she moved to marketing department as a product manager where she showed a great deal of creativity and enthusiasm. She has her way of branding everything. She has an excellent experience with event management. Kholoud is really an asset to any company to work with."
Khalid Shirazy -
Rheumatologist & Experienced Pharmaceutical Medic
"One thing I have always admired about Kholoud is the creative spark in her. She always comes up with unique ideas; be it for product launches or in-house events. That combined with the industry/product knowledge she possesses has definitely helped her remain competitive. I have found her affable and professional in all the business interactions we have had."
Reshma Thomas -
Founder & Beauty Blogger at ShimmerMe
"Kholoud is a very organized person with a strategic thinking and result oriented mindset ,she is a team player always innovate new solutions to deliver and execute her objectives."
Wael Attia -
PAH Business Manager Gulf at The Janssen Pharmaceutical Companies of Johnson & Johnson
"Kholoud is one of the very few brand managers who can clearly demonstrate and spread enthusiasm and creativity to the whole team, she really gets the best out of us all! She is an unbeatable master in managing multiple tasks, yet delivering in all. I would fully recommend Kholoud for any leading sales or marketing position."
Mohamed Atef Amer -
Head of Commercial METAP at Abbott
"Kholoud has a high professional attitude, likes teamwork. she is highly dedicated with high sense of commitment. she is most liked by her colleagues, superiors."
Khaled Esmat -
Head Medicall Affairs Eurasia Middle East, Africa, Latin America at Sanofi Genzyme
"With her creativity and innovation, Kholoud is one of the few people that have the talent to make fine changes that would have dramatic impact on the business. Also with her ability to build trust with others, she helps to have an enjoyable working environment!"
Mostafa El Bassuony -
GCC Head, Distributors & Tenders at AstraZeneca Commercial Operations
"Kholoud is passionate about creativity, innovation indeed a great marketer with extra ordinary focus on market/customers insights. Kholoud's interpersonal skills, professionalism & integrity allow her to gain trust and support of everyone in her sphere of influence. It's a pleasure working with Kholoud and I would endorse her without hesitations."
Salman H Rizvi -
Vice President External Medical Affairs & Medical Excellence Emerging Markets for UpJohn division at Pfizer
"Kholoud was directly reporting to me, she was very organized, a good planner, very focused, results oriented, her presentation skills were outstanding, she was praised several times for her achievements in the GI area of business. Kholoud excels in building and following up with KOL (Key opinion Leaders) network."
Ehab Ellabban -
Experienced professional with diverse multinational experience
"Kholoud is one of the most innovative persons I ever dealt with, she is dedicated and she always get things done. Kholoud is an excellent Brand Manager and has a great ability to lead without authority due to her assertive yet cheerful personality. I defenitely recommend her for any career she want to pursue."
Nader Khedr -
Chairman of The Board at ConsuMed
"I have worked with Kholoud for almost 7 years. Kholoud is no doubt a highly creative person. She never fails to come up with new ideas. She has the ability to combine science with business together with an artistic sense to generate ideas that are innovative and out of the box. Kholoud also has the ability to impress others with her warm and bubbly personality, her professional attitude and her honesty, transparency and high ethical standards. Moreover, Kholoud is endowed with excellent presentation and communication skills. During her tenure with AstraZeneca, Kholoud has been consistently among the best performers both in sales and marketing. She is highly respected and admired by her peers, managers and subordinates alike. Kholoud is definitely a valuable addition to any organization and I do strongly recommend her for management roles in both sales and marketing."
Hisham El-Ezaby -
Medical Affairs & Market Access Lead Eastern Europe, Latin America, Middle East & Africa at Molnlycke
"I highly recommend Kholoud for her know-how, her professionalism, her ability to understand the problem and transform it into a solution. I also recommend her for his perfect mastery of the marketing field and above all her kindness below. Thank you for all that you do."
Rajaa Equivoque -
Business Owner
"Creative, hard worker and persistent. Always finds new ideas and focuses on understanding client needs."
Tamer Elewa -
Engagement Expert at Inspire COE
"Kholoud has a considerable strategic knowledge of the consumer markets trends as well as the social media marketing. She was always a great reference when it comes to the consumer communications."
Ahmed Matar -
Consumer Marketing Manager Middle East at Galderma
"Excellent."
-
Med Parapharmacie
I'm offering consultation services intended to help you with all your running questions and needs related to marketing your business. It's about time you get the help you deserve to grow your business with knowledge & experience. Schedule your session here today!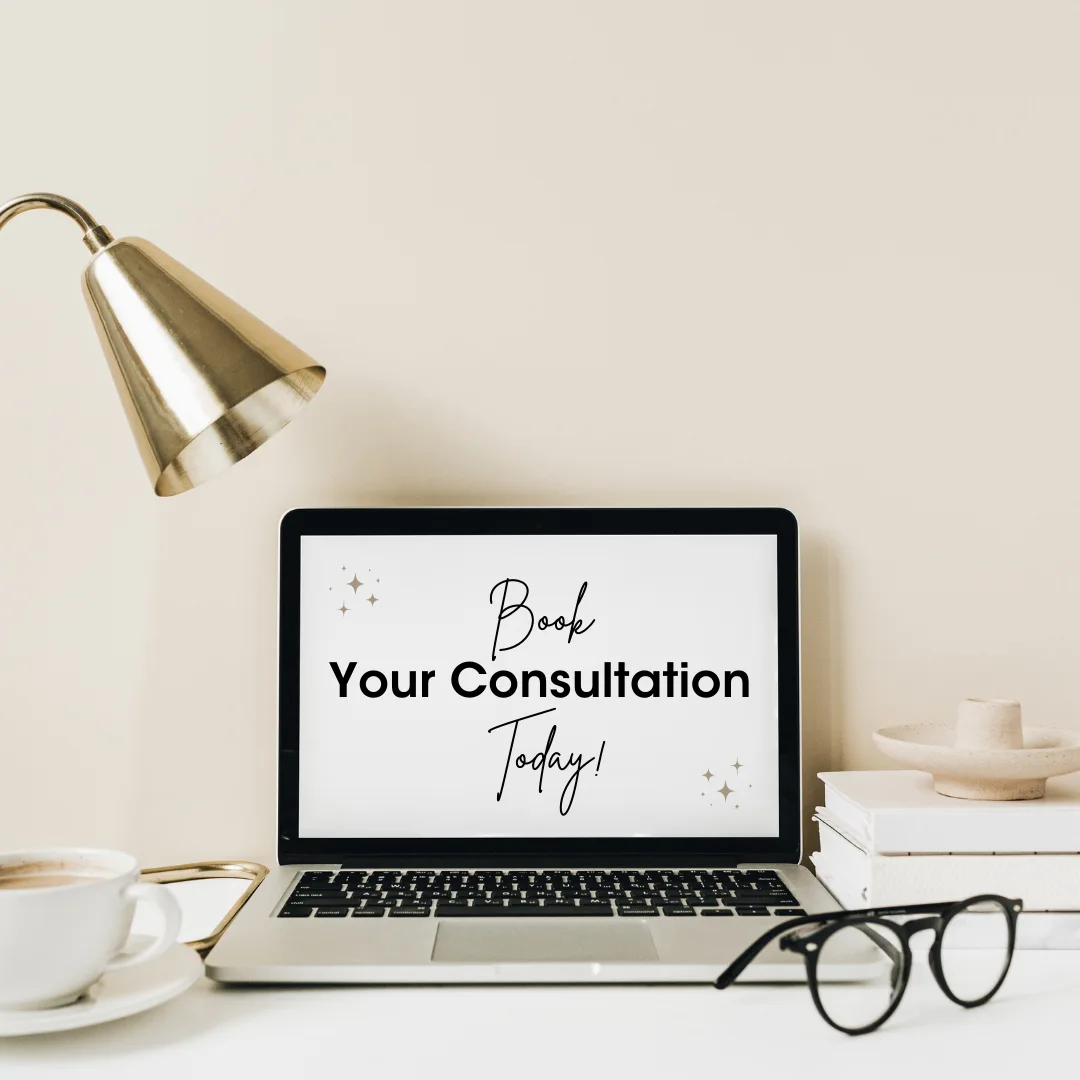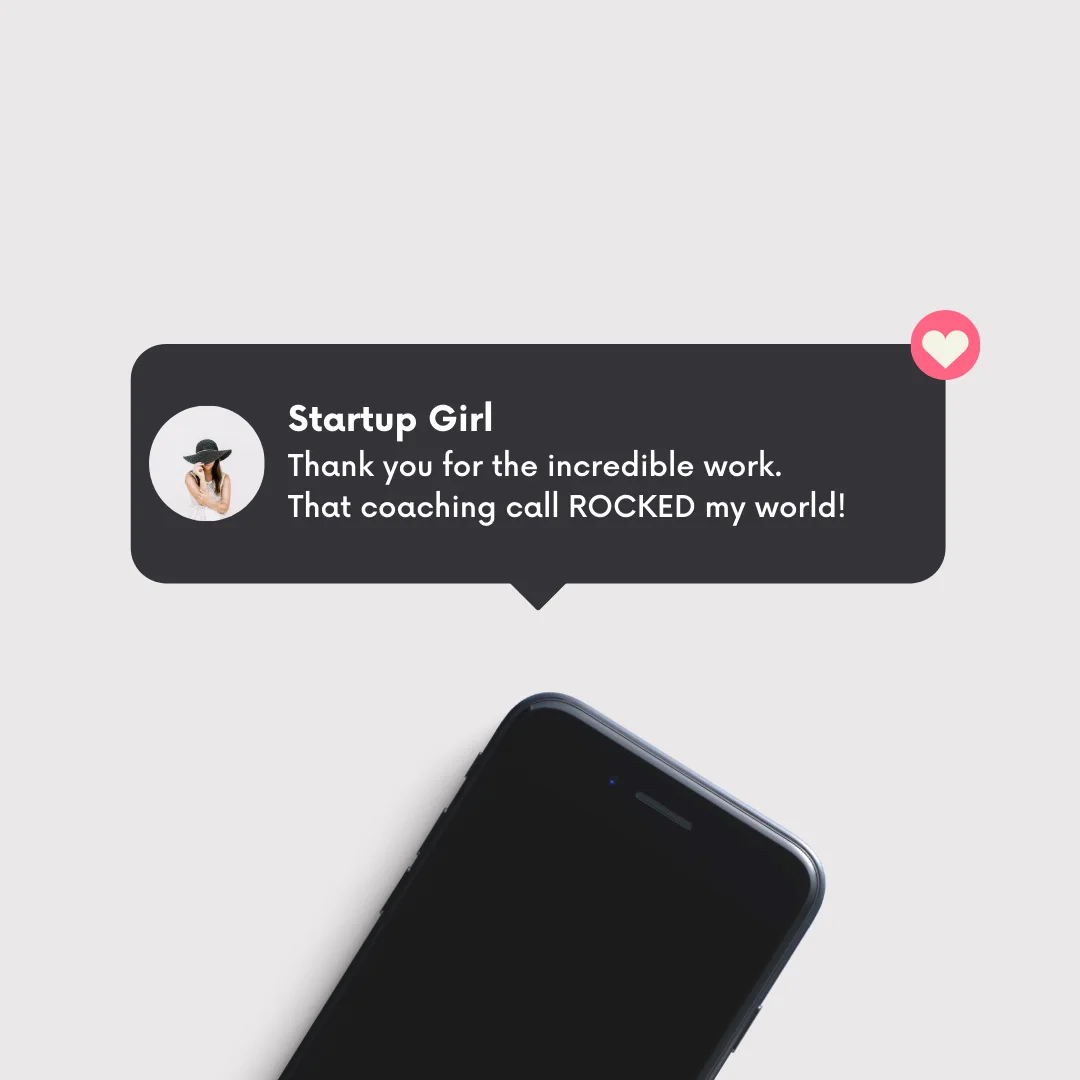 This comprehensive coaching program is intended to help you hit the ground running with your startup business. So, if you feel totally stuck and need help turning your business into a highly profitable one, then I would encourage you to join my coaching program
Do you find yourself wasting time on getting your projects started because of an overwhelming lack of professional business templates? You're not alone. That's why I've put together a compilation of professional business templates that will help increase your productivity and free up more time for the really important things to focus on in business.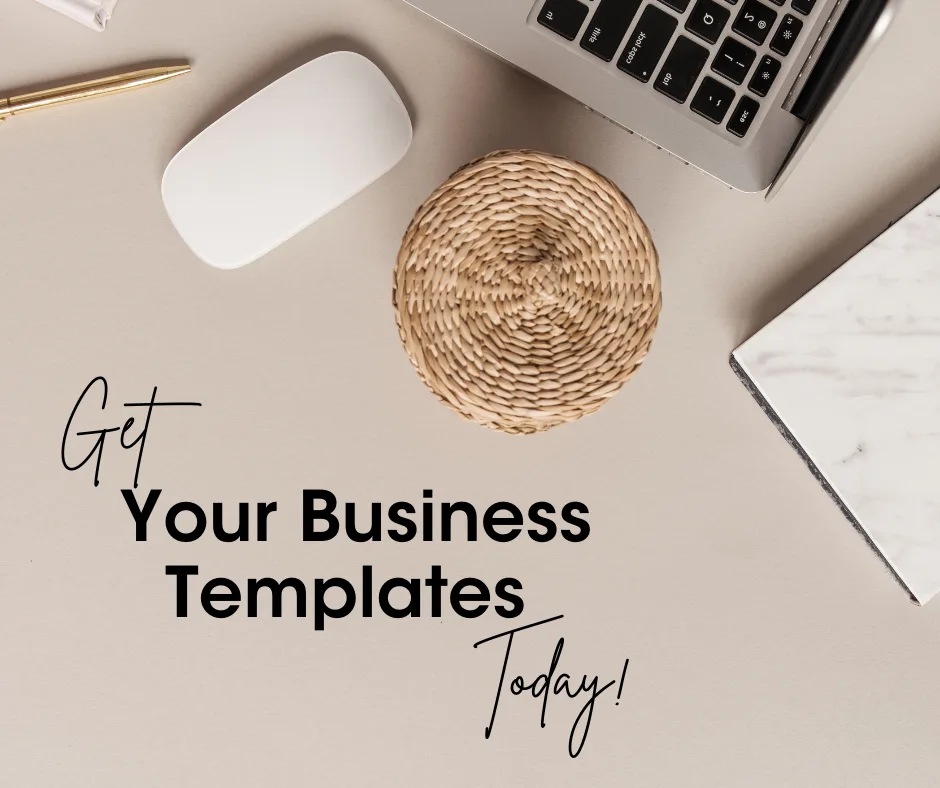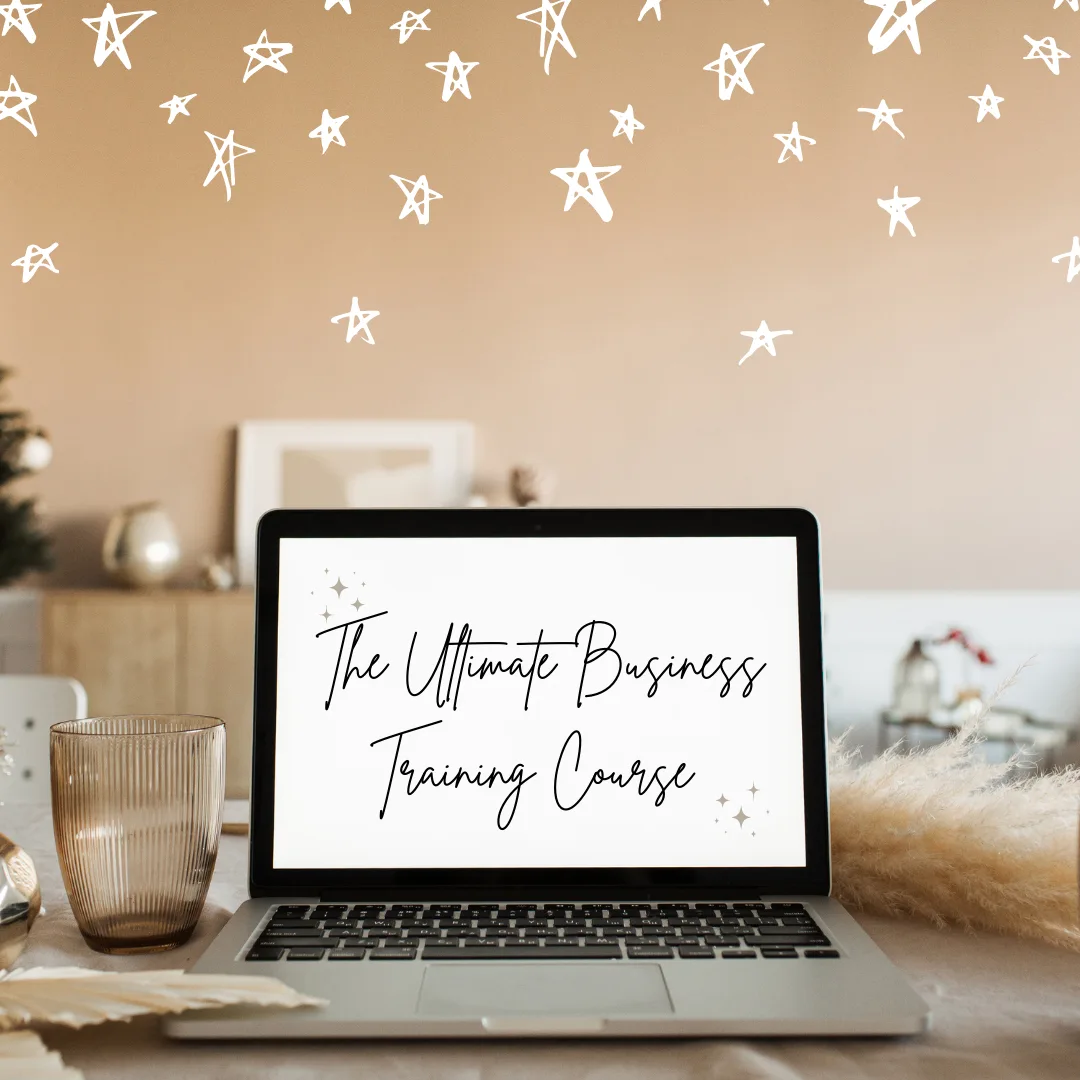 Do you want to improve your business & marketing skills?
I have put together all my knowledge & experience for you in several masterclass business training courses! You will learn how to start, grow & sustain your business in today's competitive markets.
If you're wondering how to grow your business, polish your brand, or learn new marketing skills, then you are in the right place. Everything I have written in my ebooks is tried and tested in today's business environment to help you become successful.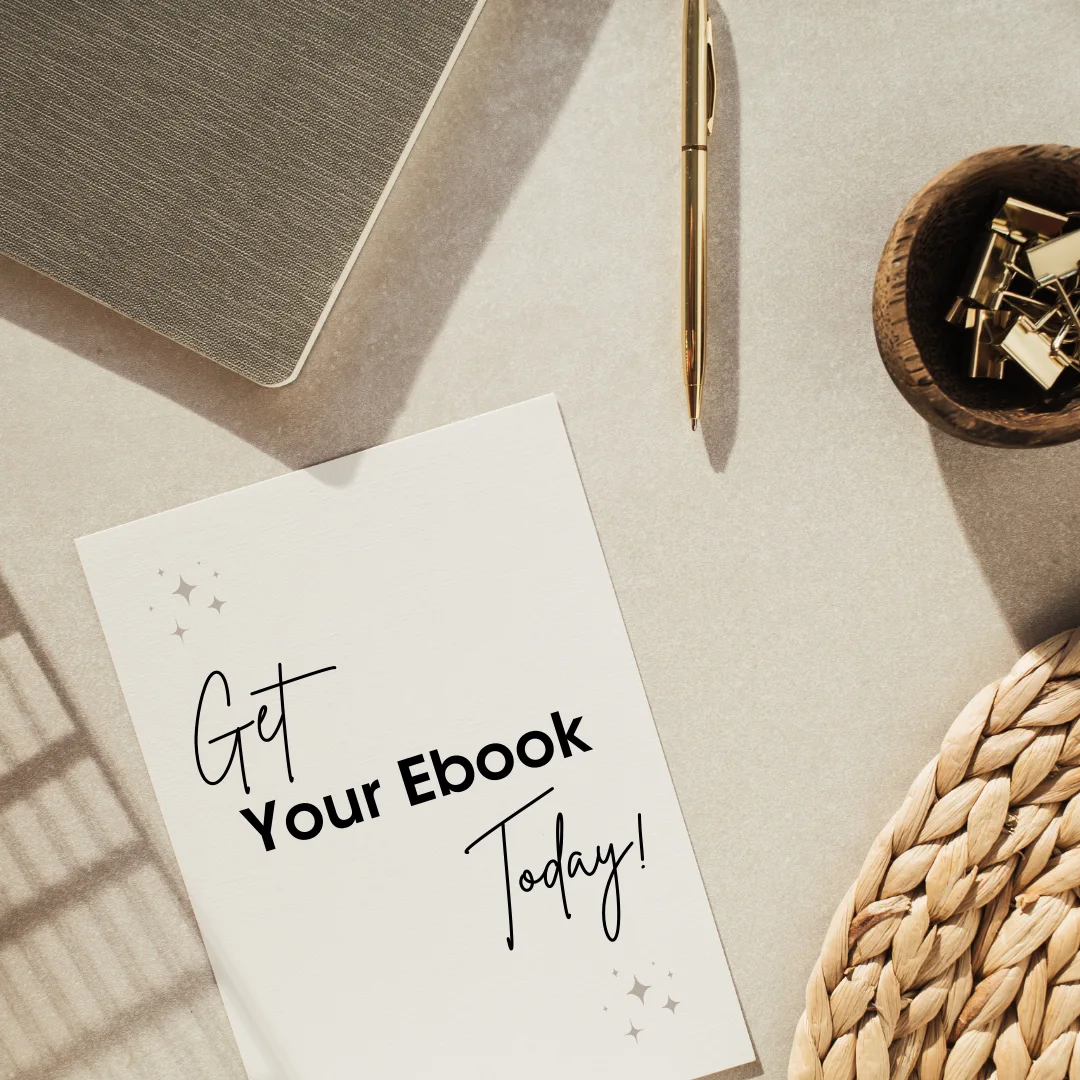 Stand Out in the Crowd: How to Build a Strong Brand Identity It is essential for a company to have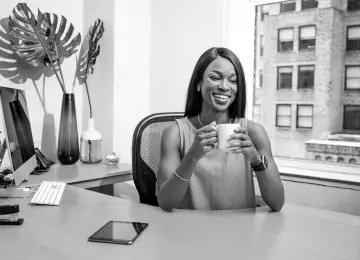 It's time you mind your own business Are you frustrated of working for others and not seeing the results of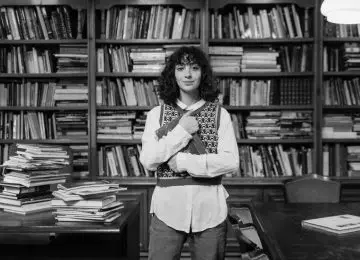 The Importance of Recognizing Your Own Knowledge: How to Avoid Underestimating Your Own Knowledge Have you ever been in a
Stand Out in the Crowd: How to Build a Strong Brand Identity It is essential for a company to have
Digital Marketing Advisory Services
In today's cutthroat world, you need an excellent digital marketing strategy. With the number of companies growing on the Internet, it is no longer enough to have a website and commercial pages on social networks. Furthermore, who's to say your competitors won't one-up you? A clear and consistent strategy is the driving force behind successful internet marketing campaigns and achieving your goals faster, before your competitors.

Now you can completely relieve your burden of digital marketing to me. As the leading digital marketing consultant in Dubai, I help businesses of all sizes achieve online marketing success through actionable and practical strategic planning.

With my competitive digital marketing consulting services in Dubai, regardless of company size, my clients can gain a competitive advantage through expertly managed and executed digital strategies.
Contact us now
Why Invest in Digital Marketing Consulting Services?
It is common for companies to try to develop marketing strategies themselves, which can be a great idea but not necessarily effective. In doing so, they often waste a lot of time, resources, and effort on advertising, product/service development, and content creation.

Lack of objectivity is another reason this approach may not work. When you are too close to something, you are more likely to be biased. The same goes for your digital marketing strategy. Because of this, the neutral, outside perspective of a digital marketing consultant can make a huge difference in the development or review of your company's marketing strategy. Plus, you can save thousands if you have the right strategy up the front of a business consultant in Dubai.

For entrepreneurs who wear too many hats or have too much on their plate, a solid strategy can be too stressful and time-consuming. Hiring digital marketing agencies can provide invaluable benefits in such situations.

Contrary to what many believe, strategic consulting in Dubai is not only intended for large companies. Businesses of all sizes can, and should, be involved in strategy and planning and are therefore perfect candidates for this type of service.
What are the Advantages of Consulting in Digital Marketing Strategy?
The business landscape in the digital age is developing at a breakneck pace. What worked for you yesterday may no longer work today. You need to be on guard and stay relevant with the latest online advertising solutions.

As an experienced online marketing consultant in Dubai, my digital marketing agency does best to ensure that your current business approach is in line with the changing and dynamic demands of the marketplace. With an actionable, results-oriented strategy, I help you generate more sales and profits while being prepared for what's to come. I will help you start with as many short-term successes as possible while setting you up for success with strategic plans for long-term success.
Wide Range of Digital Marketing Services
I know that planning without action is only half the battle. The real thing is to make the strategy work for you. Thanks to our technical expertise and in-depth marketing knowledge, a wide range of digital marketing services are provided by me, your digital marketing consultant in Dubai.
Whether you are a startup, small business or looking for business marketing services, I have an exceptional team of digital marketers, designers, developers, content creators and copywriters to help you:
Corporate branding
Demand generation
Paid advertising
Mobile application development
Content development strategy
Marketing automation
strategy development
Integrated marketing campaign planning
Website Development
What Marketing Strategy Services do I Offer?
The best marketing strategies include defining your business goals, identifying key performance indicators (KPIs) to analyze and measure progress, and creating a consistent brand message. Some of the first steps in this process are to develop buyer personas and value propositions for your business.
Next, you need to align your teams and make sure they are working to the blueprint for all of your digital marketing efforts, including content, social media, traffic and lead generation, and ultimately conversion. There should also be a well defined implementation plan so that everything is carried out on time and budget. While my digital marketing agency follows the chart above to get results for our clients, I know that each company is unique.
Therefore, our team of experienced marketing strategists of our digital marketing agency works directly with your company to:
Understand your vision and objectives
Clear short and long-term objectives for your company
Identify your main groups objective
Analyze your competitors to identify their strengths and weaknesses
Develop unique and attractive ways to market your brand
Demonstrate how your financial planning can affect market results
Ways to Reach your Audience
Start seeing the results you want and deserve! 
A digital marketing strategy is not a one-time wonder to set and forget. It is a continuous process. When you hire me as your digital marketing consultant, you can be confident that you are working with a team that is focused on your growth and takes the time to monitor and improve the results of your strategy over time.  
Ready to implement the right strategy and watch your business grow? Contact us today!  
Contact Us now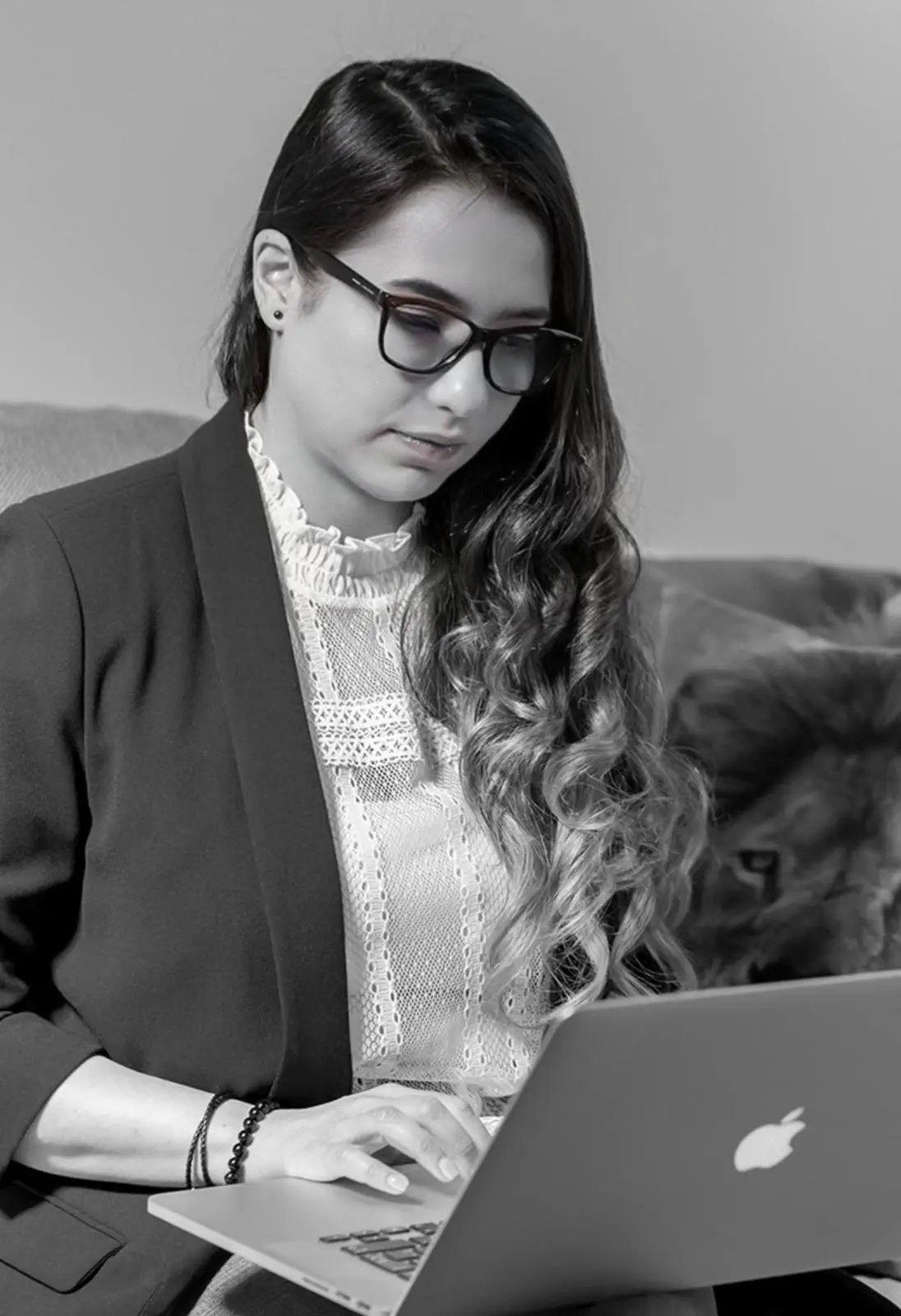 Do you have any business or marketing questions for me? Drop me a line & I'll be happy to connect!