The importance of personal branding on social media is increasing rapidly. The reason is that social media helps people connect with the products, businesses, or services and many other related entities they are looking for. This makes it easier to build your reputation online using the Internet as your primary tool. If you're looking to establish yourself as a voice of authority and an expert in your field, then you should start building up your personal brand on social media.
Here are ten tips to help you get started:
Understand the value of your brand:
Your personal brand is what people know about you – whether it's good or bad. When someone starts to build a reputation, he/she will often be described as "a person with a strong brand." This means that they are known for something – and that other people have either positive or negative feelings towards this person based on his/her reputation.
Make as many connections as possible:
The key to maintaining growth in your personal brand in the real world and on social media is extensive networking. The more people you can personally connect with, the higher your chances of moving forward. Join social platforms that will help you connect with others in your niche.
"Like" what You Like:
The golden rule of social media marketing is to always give back. Respond to questions asked by fans, "like" their comments, and comment about how much you enjoy a particular product or service. Also, when someone likes one of the pages you run, make sure that they remember how much you're supporting them by giving them a shout-out! Not only will this help you establish a professional reputation, but it will also give people incentive to follow your page and like what you like.
 Act natural:
Coming off as smooth and professional is very important, but remember to express your true self. Keep your comments on target and interesting. Try to make them as concise as possible without leaving out any critical information about the product you're selling or the service you are promoting.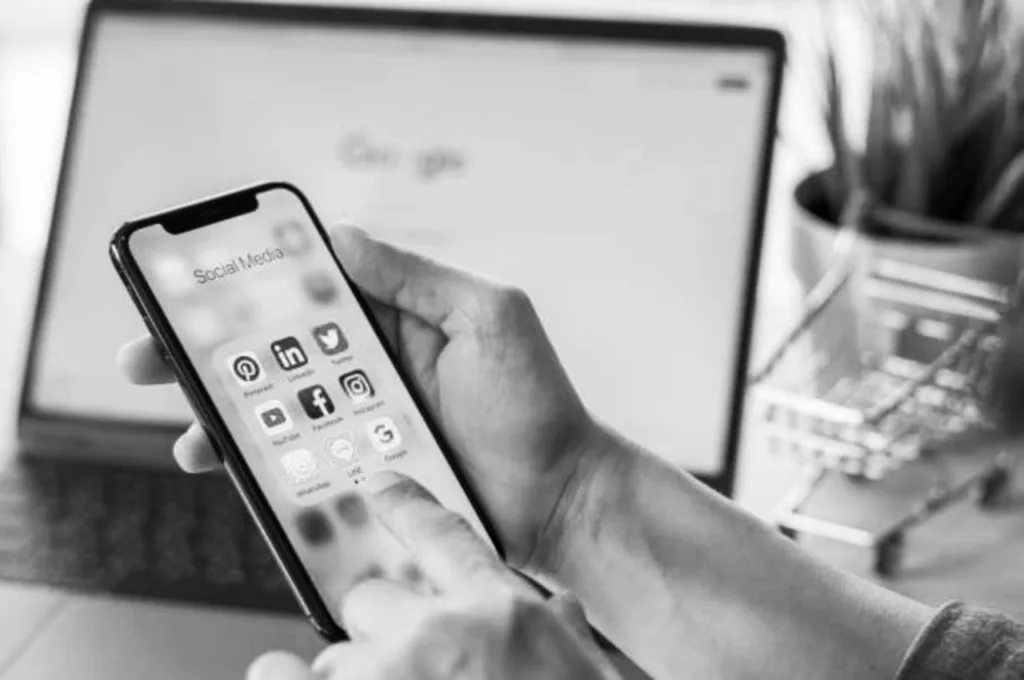 Brand yourself properly:
Building your personal brand on social media is all about making a lasting impression, and your username or title says a lot. People will judge you by the image it portrays, and if there is something in it that may come across as offensive, then people won't take you seriously. It's best to choose words that match your interests and hobbies while allowing others to easily discern who you are.
Keep yourself at the top:
Make sure you maintain your presence in the public eye by always staying active. People will think twice before following an inactive user. If you are out of town for a couple of days, let everyone know where you are and what you're doing so that they don't worry about your safety.
Stick to the most beneficial sites:
Setting up all your social media accounts without any particular order may be tempting, but it's best not to spread yourself out too thin. What is most helpful for you? Think about a few major brands that fit in with your brand and go from there. Don't commit to everything under the sun.
Test it all out:
Try a few different sites to see what fits best for you and what works the most effectively before settling on one or two sites that will give you the best results. Figure out which ones have the biggest following, which is most popular with your target audience, and allow you to connect in other ways, such as phone apps and email.
Engage with other businesses and brands:
It is even more important to engage with other people if you're not directly selling a product or service under your brand name. The reason for this is because being social about what happens in the news will help spread awareness about your thoughts, values, and beliefs. You can gain more followers by talking about other brands you like as long as it is interesting to your audience.
Create awesome content that people want to share:
Another great way to promote yourself and build a strong personal brand is by creating content that people want to share immediately (such as an infographic). The more you can offer something unique through your articles. The more likely people will share this content with others. Also, the more viral something you create, the more likely it is that you'll be interviewed by a local newspaper or television station.
Finally, if you want to build a personal brand on social media that sets you apart, then consider becoming the go-to person for all things related to your field of study or expertise. This is a great way to become more visible in your particular industry – and it will also help you determine what kind of personal brand you want to build.